Attorney Profiles
---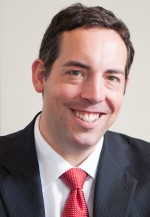 Clint Sellers
Since 2002 Clint Sellers has used practical legal advice to protect families and small businesses. He focuses on real estate, civil trials, wills and small business matters and is an authority on the use of estate planning techniques for wealth preservation and succession planning.
Clint's clients range from young families to retirees, professionals, entrepreneurs and estate representatives and beneficiaries. He strives to always deal fairly and help clients resolve disputes without unnecessary expense or litigation. Clint is admitted to practice in all Virginia courts, as well as Federal courts. He regularly appears in District and Circuit Courts and has argued a case in the Virginia Supreme Court. Clint earned his law degree from the College of William & Mary and distinguishes himself from other lawyers by personally attending to clients' cases. He works closely with his team of non-attorney professionals to deliver exceptional client service. By personally dealing with clients' legal matters he ensures they receive the benefits of his experience.
Clint has practiced law for over 14 years and believes the best lawyers are those who build relationships with clients and other attorneys. Clients make comments like, "If you're looking for a lawyer you can trust with excellent customer service, I'd highly recommend Clint and his team." Peers share this enthusiasm and say things like, "Clint knows the law and cares about his clients. He has assisted me with my own business and estate planning issues and I highly recommend him for yours."
Clint is a member of the Real Property, Trusts and Estate Law sections of the American Bar Association and the Virginia State Bar, as well as the Probate section of the Harrisonburg-Rockingham Bar Association. He also supports volunteer and nonprofit organizations throughout our community. When not helping clients create positive outcomes, Clint enjoys traveling and hiking in Virginia's mountains.
---
Kelsey Marker
Kelsey Marker has lived in Harrisonburg since graduating cum laude from James Madison University in 2010. Kelsey began work at Sellers Law Firm in 2013 as the office manager. While working full-time she earned her law degree from Mitchell Hamline School of Law, the nation's only ABA-approved hybrid (on-campus and online) law program. In May 2018 Kelsey graduated magna cum laude and has joined Sellers Law Firm as an Associate Attorney. Her practice focuses are family law and real estate. Kelsey is passionate about finding ways to make the practice of law less adversarial and complicated. To further this goal, she is becoming certified in collaborative divorce.
Kelsey is committed to building and maintaining a strong community and supports local organizations and businesses. In her free time she enjoys spending time outside, traveling to new places and trying new foods.